MacArthur High School
Class Of 1971
Welcome to the MacArthur High School Class of 1971 web site.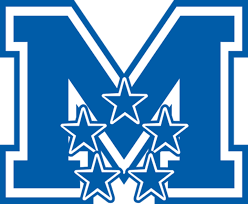 This website provides a place where Mac '71 alumni can "stay connected" with one another via emails, receive notifications of class events, view pictures throughout the years, etc. etc.
Hard to believe it's been 50 plus years since our high school graduation. Click on the link to the left for "various reunion pictures" to enjoy the pictures for the 50th and other reunions.
We invite you to visit often, check out what other classmates have been doing, and please share your doings with us as well. We love pictures and news. We also have a strong presence on Facebook, so feel free to join us there.
"Rain or shine" the Mac 71 breakfast group continues to meet every second Saturday of each month at 9:30 "ish". Corner Bakery, 18720 Stone Oak Parkway at FM 1604. ALL alum are welcome!
Upcoming breakfast group dates: May 13, June 10, July 8, August 12, September 9, October 14, November 11, and December 9. Hope to see you there!!
UPCOMING BIRTHDAYS