MacArthur High School
Class Of 1971
In Memory
Wayne Seipel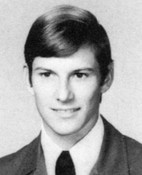 I was notified by Karen Acree that Her cousin and our classmate Wayne had passed on sometime in the last 5 years. He was unmarried at the time, and lived in the Austin Area. I received this information just recently from Pam Leeper Swint.
Wayne Allan Seipel
Wayne Allan Seipel passed away April 16, 2006 at the age of 53. He is survived by his mother Elizabeth Webster of
El Paso, TX
, a brother Robert Speipel of El Paso, a sister Janet DuPertuis of Grapevine, TX, and two nephews Patrick Seipel of Norfolk, VA, and Logan DuPertuis of Austin, TX. Austin Peel and Son Funeral Home, 607 E. Anderson Lane Austin, TX. 78752.
Published in Austin American-Statesman on April 19, 2006