MacArthur High School
Class Of 1971
In Memory
Dixie Redwine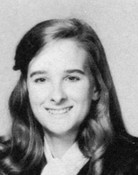 This information was found by Pam Leeper Swint about Dixie.
Dixie G. Redwine 1953 - 2011

Dixie G. Redwine, 58 of

Camp Verde

, passed away on July 4, 2011. She was born on February 16, 1953 to Leondis J. and LaVerne A. Anderson Redwine.

Dixie worked as an administration clerk for the Veterans Administration in

Temple, Texas

. She loved motor homing and traveling the country.

She will be deeply missed by her family and special friends at the Krazy-K RV Park in Camp Verde.

Dixie is survived by brother Leondis Redwine of Auroa, CO and sister Jan Curry of

New Braunfels, TX

.