MacArthur High School
Class Of 1971
Welcome to the MacArthur High School Class of 1971 web site.
---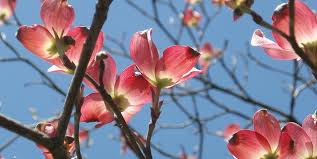 Spring is here and we hope everyone and their families are doing well.
Now is a great time to update your profile with what is happening in your life and that of your family. Everyone enjoys seeing new photos and hearing about events in your life this past year.
This is the year of the milestone 65th birthday for most of us. We still hope to have a pay as you go celebration of some kind ... much simpler than a reunion. It's a year of many important decisions for a lot of folks.
It is hard to believe that we are only three years away from our 50th reunion. We have had two great reunions and the 50th should be the best of all.
On behalf of all the website administrators, we appreciate your participation and feedback. Our website is active and thriving. All the best to all in the coming months.
---
ANNOUNCEMENTS
•

For all of you who attended St. Matthews Methodist, I sadly want to let you know that Rev. Jack Bush passed away on Tuesday. I have so many wonderful memories of MYF retreats and New Folk trips. Jack married James and me and baptized both of my sons. His service will be at 1:00 on Saturday at Porter Loring downtown. He was such a dear, sweet man.He will be missed. Susan Wright Holtz

•

A Core group of '71 classmates enjoy meeting every second Saturday for breakfast...

Join Fellow Alums -- 2nd Saturday of every month -- 9:30am

Saturday, April 14th

IHOP

14424 San Pedro Ave.

All Welcome!

•

One of our classmates Shirley Burleson Espinosa has created a blog, it talks about her family, and her days growing up in San Antonio.

It contains many great stories, and information about the cities

landmarks, changes we faced as a society, and our days in school.

http://alamochildhood.blogspot.com/
UPCOMING BIRTHDAYS